This calendar made for warehouse logistic company positioning as "an intellectual warehouse".
So a calendar must be intellectual too - and above cute and useful for office-people!
The core of the item became flexible liquid crystal thermometre-sticker to show the temperature in the office.
At the time the thermometre plays as an X-line we put the horizontal ruler with 247 working days of 2013 as an Y-line. And add the graph paper as a background.
Finally, we completed the calendar with thin red marker to mark the temperature every working day.
That way everyone who will mark the temperature every day will get his own, unique calendar at the end of 2013. So that temperature stamp of 2013 will be a kind of souvenier from this working year!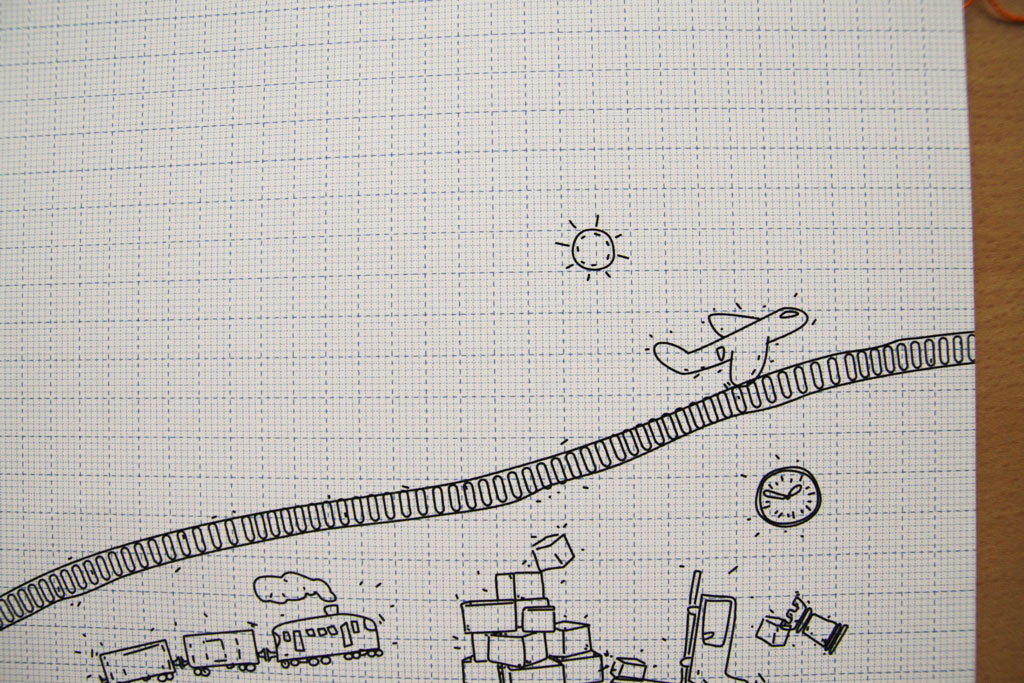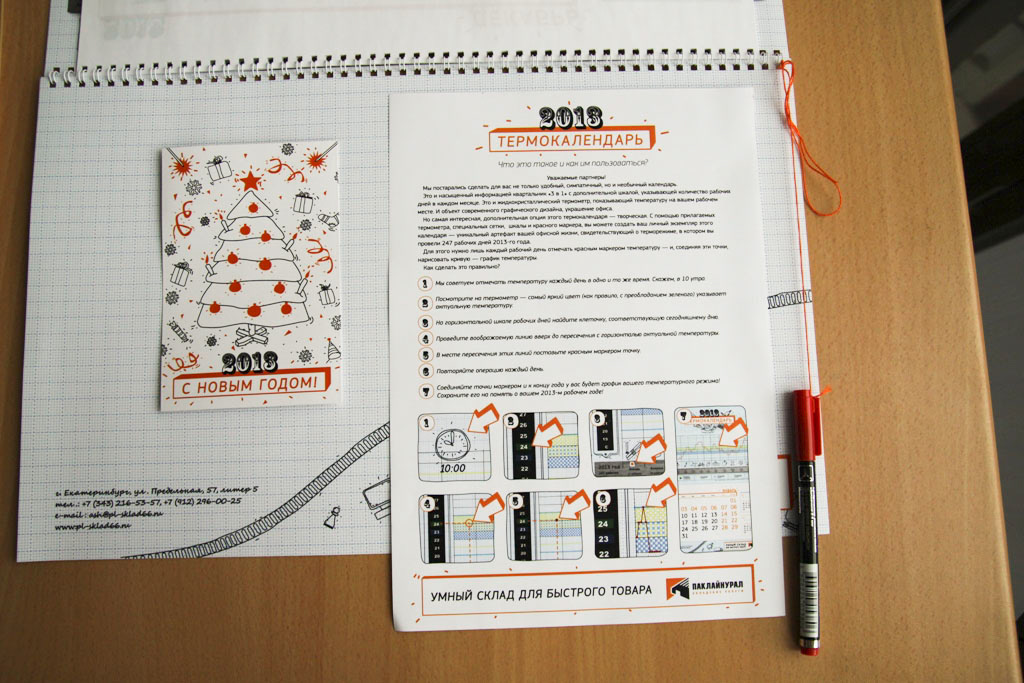 To explaine how to use we created the guideline, poster of A4:
Every year for this client I make a card with a Christmas tree according to calendar's graphic style. That's the draft:
All these stuff was contained in the plastic bag:
A pity but appeared the only bag I left to photo was crumpled. Look, here's a bi

t: